Overflow, Bush Theatre
Thursday 10th December 2020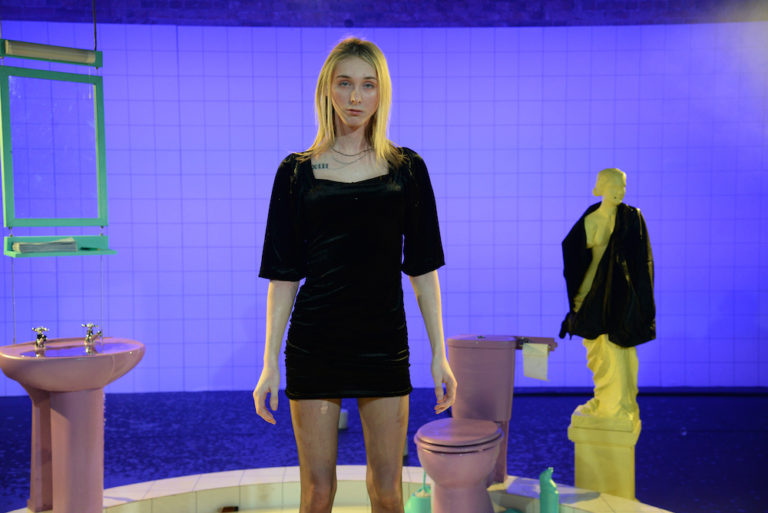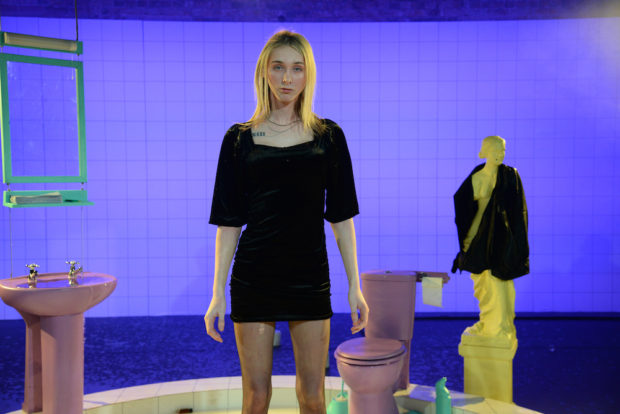 Travis Alabanza is black, trans, queer and proud. And they've got a lot to be proud about. In 2016, they were the youngest recipient of the artist in residence post on the Tate workshop programme, and two years later starred in Chris Goode's wildly overblown adaptation of Derek Jarman's Jubilee. On Alabanza's website, they boast that they are "known for increasingly paving much of the UK conversation around trans politics", and certainly they've made an impact. If you want to know about safe spaces and communities for gender non-conforming and transgender people, this is the go-to activist. And they have plenty of experience to draw on.
In November 2017, Alabanza was refused access to a female dressing room while shopping at Topshop in Manchester, and told to use the men's dressing room. They left the store and took to social media. In the ensuing twitter storm, they accused Topshop of going against its own policy of allowing trans individuals to use the dressing rooms dedicated to their preferred gender. Cue death threats and opinion pieces in the media. Now, and following success with the poetry book Before I Step Outside (You Love Me), and their 2018 stage show Burgerz, Alabanza takes to the stage at the Bush Theatre, a venue that is defiantly trans and queer friendly.
Set in the women's toilet of a nightclub, this hour-long monologue puts the spotlight on Rosie, a trans woman, who is under siege. Outside there is transphobic danger, brought home by the violent thumping on the bathroom door, and she decides to sit out the situation until her persecutors get tired and leave her alone. Of course she could just phone for help from her best cis friend Charlotte, who she went to school with and is generally sympathetic, although occasionally patronizing, about her experiences of violent prejudice. In fact, Charlotte is actually expecting to meet Rosie, and they have devised a system for summoning help, but this time she decides to face the bad stuff on her own.
Beginning with a strikingly original speech about "the preemptive piss", the toilet visit you make not because you have to go, but because you want to anticipate problems later on, Alabanza's text is a wonderful mixture of fun and fury. The idea of the preemptive piss is not only humorous, but also a stark reminder that toilets have become the focus not only of practical problems for trans people, but also a subject of media controversy. Some women don't feel safe if trans women use their facilities. But here, as Alabanza eloquently argues, a club toilet is not just a piss place: it is also "a hair and beauty salon, a therapist's couch, a call centre, a photography studio, a time out chair, a pharmacy, a lost and found centre, boxing practice…" — you get the idea.
In this well-structured and intelligent monologue, Rosie explores not just the threats that trans women face every day, but also meditates on her life, from the mysterious case of the flooded toilets at her school, to early experiences with cross-dressing and transition. If, occasionally, the pace slackens a bit, and gradually you might regret the absence of a really compelling storyline, there is plenty here to engage both mind and feelings. Transgender actress, writer and poet Reece Lyons plays Rosie with a wonderful embrace of the character's mixture of pugnacity and vulnerability. Wry, with bursts of anger, she lovingly conveys the fun and the fury of the writing, at one moment coy about being so desirably hot, at another mimicking her best friends and family.
The Bush's opening production following national restrictions, Overflow is imaginatively directed by Debbie Hannan, who makes a virtue of the constraints of the setting, beautifully designed by Max Johns, where one bathroom — with its luridly coloured sculptures — can seem like the very centre of a life, a universe. As the piece's title suggests, the metaphor of water and flooding is enacted visually with a leaking white pipe, blocked toilet bowl and overflowing basin. As Lyons splashes about in the slightly chaotic ending, after having drawn a dick on the Venus statue, a sense of nihilism mingles with the hope that there might be better days.
Alabanza's play is both tender in its empathy for the different kinds of trans experience and passionately angry about prejudice. There's a well-focused rant about toxic masculinity, good passages about how a person can feel uneasy in the body they are born into, an upliftingly realistic account of trans friendship and some militant bits about being friends with people who have transphobic mates. But while Alabanza is clearly an exciting and energetic new voice, in the current climate their point of view is understandably confrontational. Can we all look forward to a time when other trans stories will also be told, when there are as many varied trans stories as there are cis stories?
This review first appeared on The Arts Desk