Auteurs or directors?
Monday 29th March 2010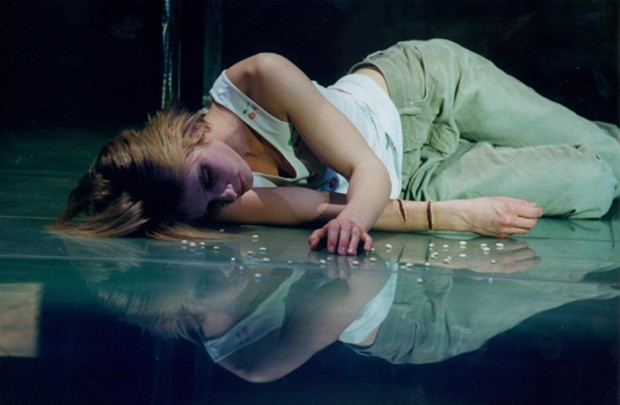 Pirate Dog is the kind of animal that likes decisive choices: either something is edible, or not. Either we go for a walk, or not. Either yes, or no. Similarly, critics like to have the same kind of black and white views. Having seen, last week, TR Warszawa's production of Sarah Kane's 4.48 Psychosis (which briefly visited the Barbican in London), I was reminded of the auteur controversy, sparked off by the Guardian's Michael Billington almost a year ago. Here he argued that some directors, especially it seems those with a distinctive approach such as Katie Mitchell or Emma Rice or Simon McBurney, were in danger of becoming auteurs, that is, of putting themselves and their own interpretations of plays too much in the public eye. Well, Billington should have seen Grzegorz Jarzyna's 4.48 Psychosis. Not content with directing Kane's play, Jarzyna rewrote most of the text, chopping it up into a literal story and changing the order of scenes, creating new scenes and generally auteuring the play good and proper. By contrast, British directors are much more respectful of the writer. And I, for one, think that that is a good thing. In the case of 4.48 Psychosis, the director's cut was simply not as good as the original text.
© Aleks Sierz