Spring Cleaning, Arlingford Road, London
Monday 1st June 2020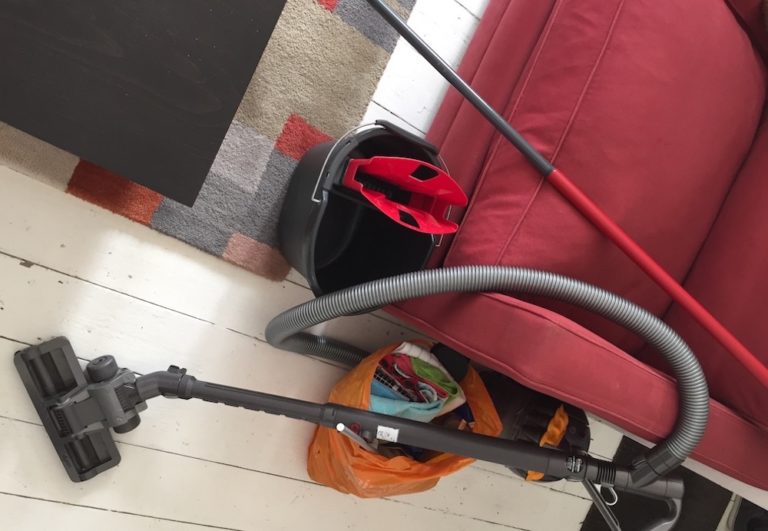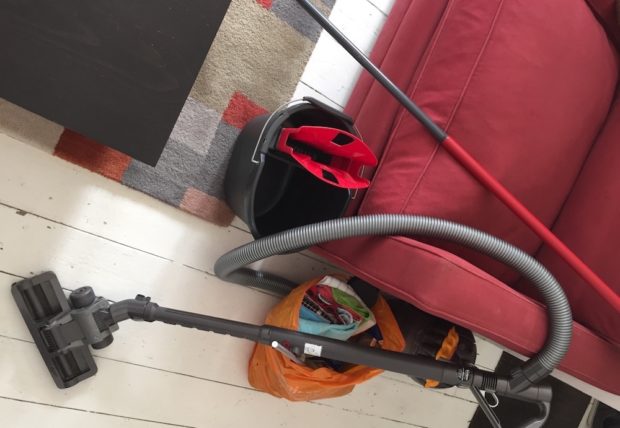 Can the act of dusting be a metaphor? This is the all-too-obvious question that jumps into the mind while watching Spring Cleaning, a very site-specific immersive theatre production which takes place at 29 Arlingford Road in Brixton, south London, once a week during lockdown. Billed as "an insight into daily living conditions during the pandemic", the piece has an intriguing premiss, claiming to offer a sense of transcendence through immersion in mundanity. Sadly, it delivers neither insights nor revelation.
The piece is played in real time and involves two performers, one male, one female, who undertake the cleaning of their terraced house during every Saturday morning in April, pretentiously described here as "the cruelest month". Although you could be forgiven for expecting something more suggestive — given the jejune reference to Frank Wedekind in the piece's title and the nod to TS Eliot's most famous poem — the actual experience is depressingly earthbound. Sometimes mundane domestic chores are just, erm, mundane.
The action, such as it is, is bone-headedly predictable. The nameless man and woman start in the upstairs rooms and begin by dusting the shelves and tops of wardrobes, at first flamboyantly and then with increasing weariness. Next they hoover the rugs and wash down the floorboards, sometimes getting on their knees to remove any spots of excessive dirt. Bins are emptied, disorder tidied up and beds are made. As they move down the house, with set pieces performed in the bathroom and loo, any initial enthusiasm is soon dissipated and replaced by their barely concealed dissatisfaction.
The meaning of this immersive show, performed in real time once a week to a specially invited audience, which nevertheless has to abide strictly by the current social distancing and mask-wearing rules imposed during the pandemic, seems to be superficial and rather obvious. Dust and dirt are bad: cleanliness is next to what, surely not godliness? Apart from the regeneration of living space in a house that is clearly now being used as a full-time office, the meaning and significance of the show escapes me. Maybe dusting is not metaphorical at all: it's just cleaning.
If one looks in vain for a deeper meaning to this piece of theatre, what of the acting? At first, it has to be said that both the nameless man and the nameless woman (anonymous actors whose identities are nowhere to be found: what false modesty is this?) come across convincingly enough. There is something immediately attractive about their sulky defiance and the evident effort that they expend in vacuuming and dusting. The groaning and moaning is realistic, and the props have been well sourced, perhaps with an eye to wider meaning: could it be that the inclusion of a Dyson is meant to be a comment on Brexit?
But there is also something increasingly tedious about watching two nondescript individuals doing their housework. I mean, do they really think that no one else is doing the same thing? Can you really charge people to watch this kind of stuff? Part of problem, of course, stems from the fact that this is a devised piece, loosely based on improvisations, and it clearly lacks the guiding hand of a writer, and, indeed, judging from the information provided in the poorly printed leaflet, of a director.
Even the most dramatic passages, such as the argument over how to clean the bath or the faux farcical episode in which a bucket of water is kicked over, fail to raise the spirits. As a live event Spring Cleaning disappoints; as a steamed online show it has, I'm not afraid to say, no future. The most generous thing that a reviewer can say is that this archetypal activity is entirely characteristic not only of the conditions of lockdown, but also of a more general view of humanity. At this location, at least, bleak lives matter. Or should that be mutter?
© Aleks Sierz