After the Dance, National Theatre
Friday 25th June 2010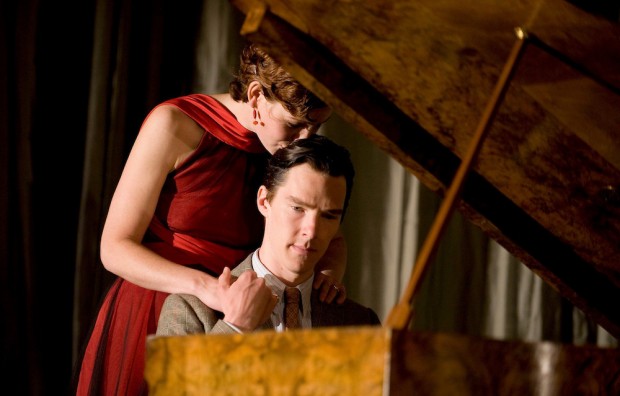 Terence Rattigan is a playwright who seems doomed to constant reappraisal. In the 1950s, he was a symbol of all that was wrong with British drama: his characters were tight-lipped, usually bravely unemotional, and mainly upper class. Then, in the 1990s, his reputation was reassessed and, lo and behold!, he was revealed to be a fine craftsman and a master of the subtext. But his characters remain inescapably tight-lipped, usually bravely unemotional, and mainly upper class. He really was the toff playwright.
In After the Dance, Rattigan's 1939 play, this typically English way of repressing feelings gets another airing. The setting is the home of popular historian David Scott-Fowler, who was not old enough to fight in the First World War, and his wife Joan. Instead of being Great War survivors, they have spent the past 20 years being bright, young things. Now no longer so young, they spend most of their time getting drunk, having parties and calling anyone who says anything at all serious a bore.
The new generation is represented by David's earnest and rather young cousin Peter, and Helen, Peter's rather prim 20-year-old fiancée. She may be prim, but she has few qualms about falling in love with David, dumping Peter, and marrying the older man. The main casualty of course is Joan, who has been unable to tell her husband just how much she loves and needs him.
In the endless round of hedonistic parties, with their wild drunkenness and loveless couplings — all of which are vividly emphasized in Thea Sharrock's well-acted and thoroughly enjoyable revival — conjugal love is the least appreciated form of togetherness. This emotionally bleak message comes across powerfully, and is perhaps the play's main redeeming feature. Otherwise, the evening is a bitter pill to swallow.
For a start, there is something deeply antipathetic about a bunch of upper-class twits who boast about their refusal to do any useful work, and who squander their money on blatant stupidities. Although the emptiness of the lifestyle of these former bright, young things is clearly shown, I can't honesty say that my heart bled for them. And if you think that this play was first staged in 1939, when there was a real need for greater commitment in the interests of the nation, you can see why the play was swallowed up as a flop that guaranteed obscurity.
It is true that John, who is David and Helen's oldest friend, does deliver a few sharp and occasionally satirical comments about their lives, and there is something appealing about this oddball, part layabout, part truth-teller. He could, at a pinch, even be a kind of angry old man, a half-formed prototype for the more developed truth-teller of the 1950s and 1960s. Equally, there is also something prescient in Rattigan's portrait of Peter, who senses the gathering storm as the second world war approaches.
But, despite the revisionists, the 1950s criticism of Rattigan by the Angry Young Men still seems to me to have been correct. His characters are ridiculously noble, remote from most everyday experience, and his men try to be heroic by doing the right thing — an example of noblesse oblige that, both then and now, seems like just a cover for out-and-out privilege. Their petty snobberies feel stupid, not witty, and the whole play rests on a lie — it gives an untrue picture of human emotions.
That said, it's hard to fault either Sharrock's directing, or Hildegard Bechtler's lavish design, or the acting of the splendid cast, led by Benedict Cumberbatch as the agonized David and Nancy Carroll as the tormented Joan. As John, Adrian Scarborough is splendidly direct and critical. Good sincere work also from Faye Castelow as Helen and John Heffernan as Peter. But, in the end, this play's vision of noble Englishness is as old hat as Neville Chamberlain (another figure, like the play, swallowed up in 1939).
© Aleks Sierz