Why are critics so bad at reviewing theatre made by artists with learning disabilities?
Wednesday 12th February 2020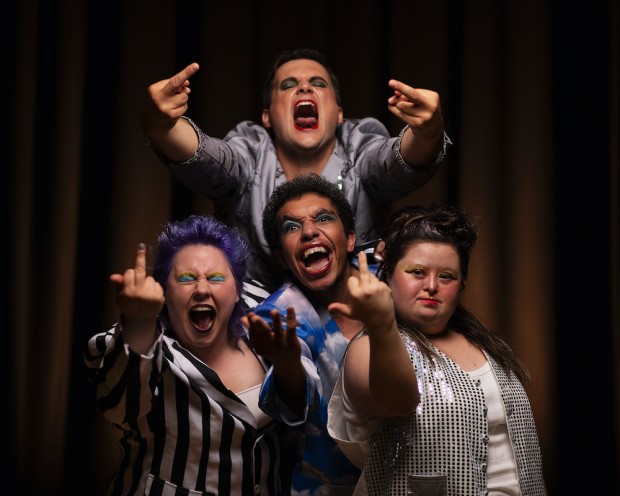 In September 2019, neurodiverse performance company Spectra commissioned journalist and theatre critic Bella Todd to report on improving critical engagement with theatre made by artists with learning disabilities. This report responds to a growing sense that theatre criticism is failing to keep up with the increasingly professional and artistically driven work being made by theatre companies working in this area. It explores a conspicuous gap in critical engagement with this kind of theatre. Drawing on more than 40 in-depth interviews with artists, critics and editors, it includes some horrible examples of unconscious prejudice as well as some excellent perspectives on real problems. Both critics and theatre companies are uncertain about how to define, or critically engage with so-called "learning disabled" theatre, or even if this label is at all useful. As Todd says, "There is disagreement as to whether or not, and to what extent, learning disability is an integral part of what makes the work artistically interesting." And many critics are either patronizing about the work, or feel inhibited from being as critical as they normally would. There is a fear of the new. One of Todd's findings is that there is scope for theatre companies "to be bolder and more creative in imagining the sorts of critical conversations they would like to have — and perhaps more open-minded about who they might have them with." Critical responses are not the exclusive preserve of newspaper reviewers. The report identifies some key factors "contributing to the gap in critical engagement, including the lack of diversity among critics, the favouring in mainstream criticism of normative models of theatre-making, and the constraints placed on writers by conventional criticism — with its tight word counts and star ratings and overnight files." If "these things are thwarting the capacity of theatre criticism itself to function as a conversation: a place for uncertainty and nuance, for discussion of subjective encounters and embodied responses; a space for not-knowing" then maybe it's up to all of us to try to change this. Now at least there's no excuse for not knowing about the situation. Let a thousand conversations begin!